On Saturday, May 31, 2014, officers with the Jacksonville Sheriff's Office responded to a reported shooting in the 700 block of E. 56thStreet. Upon arrival, they discovered the lifeless body of Ms. Eberhardt. Subsequently, members of JSO's Homicide and Crime Scene Units were notified and responded to began their respective investigations.
That same day, the Medical Examiner's Office concluded that the manner of death was homicide. Mrs. Eberhardt was 55 years old at the time of her death.
Despite exhaustive efforts by our Homicide and Crime Scene Detectives, this case has remained unsolved for years. All leads were followed from the time of the incident well into 2019 and every available resource was utilized, but the trail eventually went cold.
Notably, five days before her untimely death, Ms. Eberhardt's car was set on fire (later found to be arson) on the same street.
As we have in the past, we are turning to the public for help. If you have any information about the death of Kelly Eberhardt, no matter how small or seemingly insignificant, we would ask that you contact us. With your help, we hope to bring justice to her memory and closure to her loved ones.

If you have any information on this cases and to remain anonymous, please click on Cold Case (above) call our
Tipline 1-866-845-8477
You can also dial **TIPS (star star 8477) on your cell phone
If your information leads to an arrest you could be eligible for a reward of up to $3,000 CASH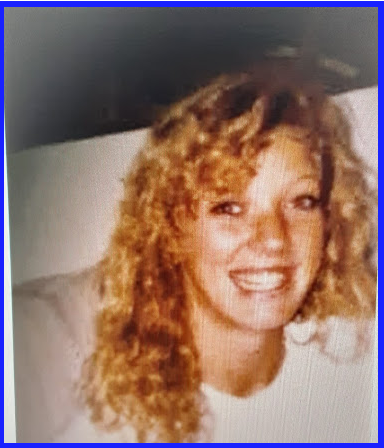 On September 21st, 1992, Renee McBreen was found dead (beat to death), at 4564 Cresent Street, in the Murray Hill area of Jacksonville Florida.
Anyone with information that could help police in their investigation is urged to contact the Sheriff's Office at 904-630-0500 or email JSOCrimeTips@jaxsheriff.org. To remain anonymous and receive a possible reward up to $3,000, contact Crime Stoppers at 1-866-845-TIPS or dial **TIPS (star star 8477) on your cell phone.

1990ColdCases.pdf

1991ColdCases.pdf

1992ColdCases.pdf

1993ColdCases.pdf

1994ColdCases.pdf

1995ColdCases.pdf

1996ColdCases.pdf

1997ColdCases.pdf

1998ColdCases.pdf

1999ColdCases.pdf

2000ColdCases.pdf

2001ColdCases.pdf

2011ColdCases-JSO.pdf