Duval County Gun Bounty Program
September 01, 2020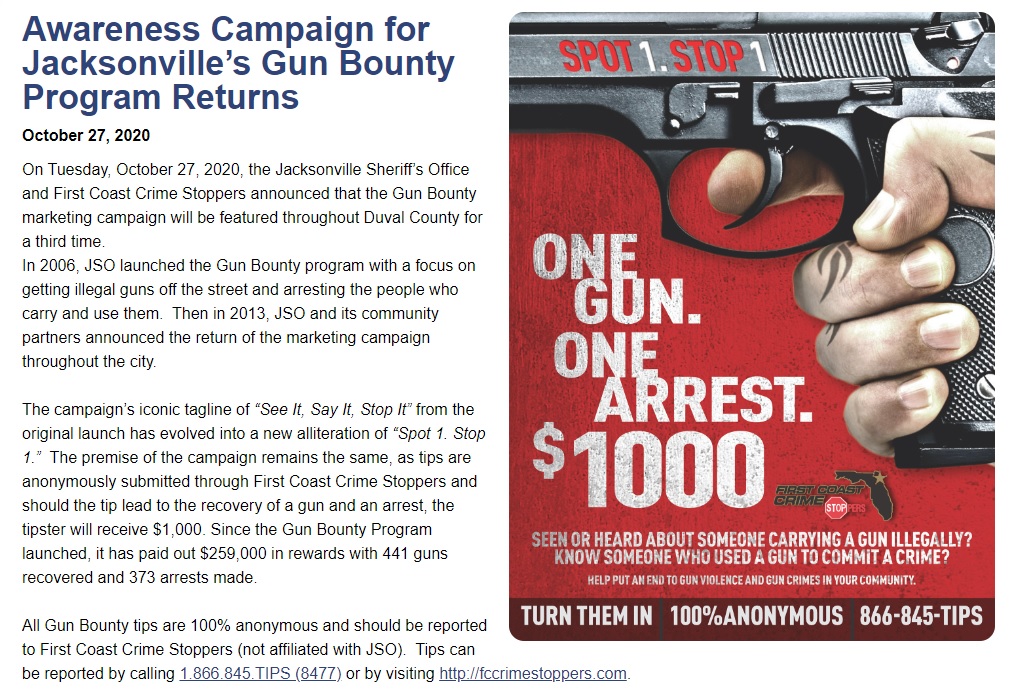 ---
Uber and Crime Stoppers International Team Up to Encourage Crime Reporting
September 12, 2020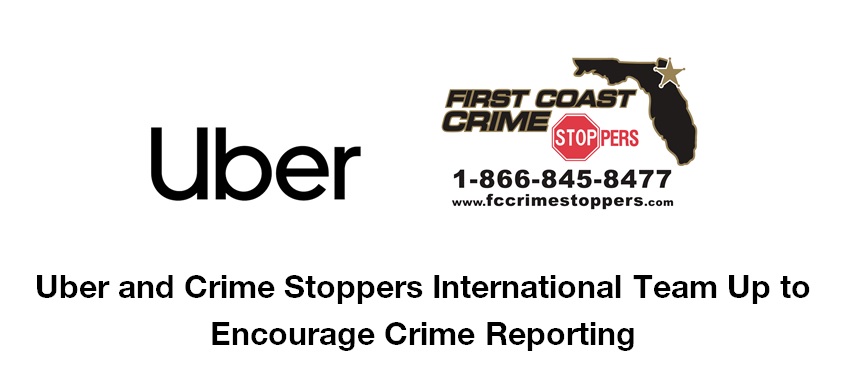 Uber and Crime Stoppers International will begin rolling out a new partnership aimed at providing driver-partners with tools to report potential criminal activity while keeping their identity anonymous. Jacksonville is one of five initial launch markets in the United States.
Drivers in Jacksonville received a message today announcing the new partnership and also providing the details to report potential crime to the First Coast Crime Stoppers hotline and online portal.
"This partnership is the result of Uber listening to the communities we serve. Uber has invested in a global team of former law enforcement professionals, response team specialists, and an online portal for law enforcement use only," said Mike Sullivan, Head of Global Law Enforcement Operations. "These components work together to inform, cooperate with, and respond to law enforcement's investigative needs."
So far this year, Uber's global team that works with police on investigations has doubled, and our team of about a dozen former law enforcement professionals has briefed more than 250 agencies on how Uber can be a resource to help solve crimes.
Crime Stoppers International is a global nonprofit organization representing seven regions committed to support law enforcement efforts to prevent and solve crime by mobilizing citizens to anonymously report illegal activity.
"Crime Stoppers USA looks forward to working with Uber and driver-partners. The partnership will empower Uber driver-partners with information to report suspected criminal activity anonymously with a focus on human trafficking as well as other crimes," said Barb Bergin, Chair, Crime Stoppers USA. "Uber has over 900,000 driver-partners in the US who live and work in our communities and Crime Stoppers USA is excited to work with them to help build safer communities."
Uber and Crime Stoppers share a common goal of making it easier to anonymously report potential criminal activity. We have committed to signing the Hague Accord at the Crime Stoppers International conference in the Netherlands. By signing the Accord, we will join other major corporations and governments in endorsing the concept and value of anonymous crime reporting.
Posted: 12/18/2018
Report a tip in Jacksonville:
Report a tip online:

www.p3tips.com

Call to report a tip: 1-866-845-TIPS

(8477)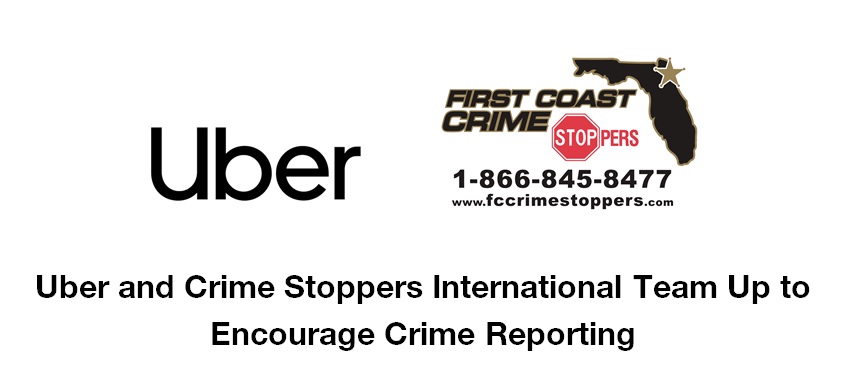 ---
FACS / FHP Partnership - Hit-And-Run Crash Fatalities Rise in 2020
February 02, 2021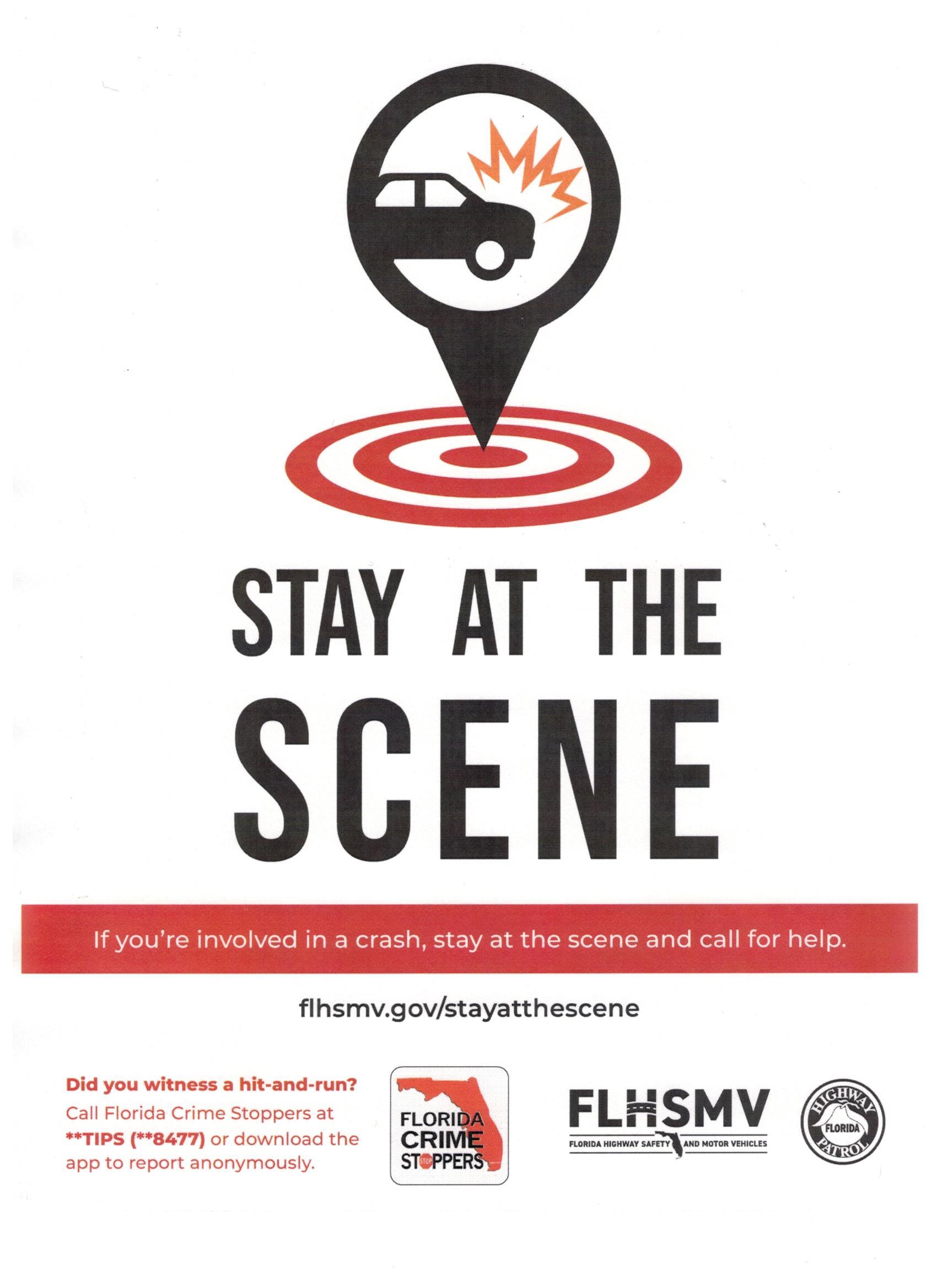 ---